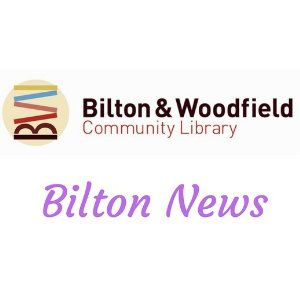 Bilton news – March 7
Coffee morning: on Saturday, March 9 at St John's Church Hall, 10am-noon hosted by Knox WI. The event is raising funds for the Harrogate Hospital Appeal to buy a Retcam, primarily to check the eyes of premature babies.  It will also be used on older people with eye problems.  Entrance is £1 which includes a drink and biscuits.  There will be home-made cakes, hand-made cards, a large choice of books, raffle, tombola and, of course, a warm welcome.  Go along if you can to support this very worthwhile local cause.
Thanks for support: the organisers of the February St John's coffee morning would like to thank everyone who supported it. A magnificent £506 was raised for Leprosy Mission and the really good news is that the charity will receive £1012 because the Government will match any donations to Leprosy Mission until the end of April.
Bachelors Field: there will be a working party on Saturday, March 9.  Meet near the pond at the bottom of Bachelor Gardens at 10am.   For further information email bachelorsfield@gmail.com
C.A.Ts: Creative Adventures with Textiles.  Saturday, March 9 at Bilton Community Centre, 48 Bilton Lane, 10am-4.30pm is a day being led by a C.A.T. member  making a sewing caddy to hold pins, needles, scissors, threads, etc.   To find out more about the group call in and have a chat or telephone Sue 0n 07731 507156
Services at St John's: on Sunday, March 10 Holy Communion is at 8am and 10am.  At St Luke's there will be a parade service at 10.30am.  Next week morning prayer is on Monday, Tuesday, Wednesday and Thursday, 9-9.30am.  On Wednesday, March 13 Holy Communion takes place at 10.30am.
Bilton Grange URC Monday Fellowship: is to be entertained by Norman Oberheim with more of his wonderful photos on Monday, March 11 at Bilton Grange United Reformed Church, on the corner of Woodfield Road and Skipton Road.  This will be followed by lunch. To find out more telephone 01423 503221.
Bingo: at Bilton Community Centre on Monday, March 11 at 2pm.  Everyone is welcome to join in the fun.  Admission 30p, bingo books 50p each.
Knox WI: on Monday March 11 at Dene Park Community Centre, 7.30pm Tony Brown is to give a presentation "Under African Skies".  Visitors are welcome. There is a small charge which includes tea and biscuits.
Bilton Mens Forum: "Harrogate in September 1914"  is the subject of the talk with slides  by Keith Wilkinson on Tuesday, March 12 at Bilton Community Centre.   Tea is served from 2pm and the speaker starts at 2.30pm.
Craft Aid International: at Bilton Health and Wellbeing Hub, 69 Bilton Lane on Tuesdays.  These are craft sessions for differently able children where they can make friends and create fun, sensory crafts in a calm welcoming environment.  Sessions take place 4.15-5.15pm.  Places have to be booked.  To find out more email administrator@craftaidinternational.org
Bilton Ladies Forum: Tanya Umpleby is to give a cookery demonstration at the meeting on Tuesday, March 12 at Bilton Community Centre, 7.30pm. New members welcome.
Dancing for Wellbeing: at Bilton Community Centre, Wednesday afternoons.  These popular sessions are enjoyed by those with mobility and balance problems, heart or breathing problems, arthritis, Parkinson's and dementia.  The good news is the dancing is done sitting down, though participants can stand if they want to.  Cost is £5 including refreshments. To find out more telephone Jackie Terry on 01423 531235.
At the library: tomorrow, Friday March 8 there will be a local history drop in session 10am-noon and a family history drop in session 2-4pm.  On Tuesday March 12 Storytime for pre-school age children is at 10am.  On Friday, March 15 the scrabble club meets at 2pm admission £1 for this event, to be used towards library running costs.