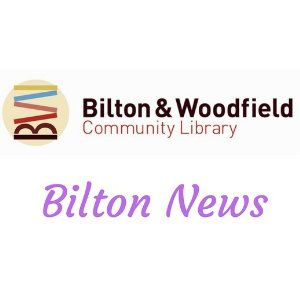 Bilton News – February 28
Harrogate Model Railway Club: invites you to its open day on Saturday, March 2 at Bilton Grange United Reformed Church, on the corner of Woodfield Road and Skipton Road, HG1 4LP, 10am-4pm.  This is a relaxed informal event showcasing model railway layouts including the group's "Beckton-on-Sea" a 00 gauge seaside terminus alongside member Andy's "Foss Islands" and Simon's "Bog End" plus more.  Also noteworthy is a large Lego layout and the ever popular Thomas the Tank Engine.  There will be static displays and club sales. Starbeck Models will be present.  Light refreshments available.  Entrance adults £3, children £1.  All proceeds to Bilton Grange United Reformed Church.  For more details telephone 07710 312509
Services at St John's:  there are "Praying into Lent" meetings on Saturday, March 2, 10am-noon and Wednesday, March 6, 7.30-9.30pm.  On Sunday, March 3 Holy Communion takes place at 8am and 11am and there is a parade service at 9.30am. At St Luke's there is all-age Communion at 10.30am. Next week morning prayer is on Monday, Tuesday, Wednesday and Thursday 9-9.30am.  On Wednesday, March 6 Holy Communion takes place at 10.30am.
Sew-cial: at Bilton Grange United Reformed Church on Monday, March 4, 10.30am-noon.  Take along sewing, knitting or other crafts and enjoy good company, refreshments and a chat.  All welcome.  
Community Pancakes:  on Tuesday, March 5 at Bilton Area Methodist Church, 2-4pm there is an invitation to go along for pancakes, a hot drink and a chat, £2.  If juice is preferred to a hot drink then it is £1.50. Everyone is welcome.  A different event for Bilton.  It sounds good to me.  The church is on Skipton Road with the main entrance and car park at the rear off Bar Place.
Wesley Guild:  Rosy Jones of Trade Craft is to give a presentation "Who Gets a Fair Deal from Fairtrade?"  on Tuesday, March 5 at Bilton Area Methodist Church 7.30pm.
Bilton Men's Forum:   Women in warfare is the subject of the talk with slides by Lesley Newham on Tuesday, March 5 at Bilton Community Centre, 48 Bilton Lane.  Tea is served from 2pm, the speaker starts at 2.30pm.  New members welcome.
Soccerkidz: for pre-school children at Bilton Health and Wellbeing Hub, 69 Bilton Lane, Wednesdays, 9.30am for under 3s, 10.15am for over 3s. More information from info@northyorkshiresport.co.uk
Bilton Historical Society: on Wednesday, March 6 at Bilton Community Centre, 7.30pm Historical Society members are to give a presentation "Bilton Soldiers of the First World War".  The Society study group has been working on this for a number of years and they are now ready to show the results to the public.  Anyone interested in the history of Bilton or who has relatives who served in the First World War will not want to miss this.  Everyone is welcome.  Admission £2 includes refreshments and raffle.  The study group meets every Tuesday 9am-noon at the Community Centre and people are welcome to call in.  There is also a representative at Bilton and Woodfield Community Library fortnightly on Fridays 10am-noon.  The next date at the library being March 8.
Wellbeing Café: at St Luke's on Franklin Square every Thursday, 1-3pm. It is now a year since the café opened its doors to welcome those who fancy an afternoon of chat and activity.  Every week there is home-made soup, a fresh roll and plenty of friendly conversation.  The activities have included chair yoga, a blind tasting competition, musical bingo and a dance masterclass.  The café is Dementia Friendly.  All are welcome to go along.  Telephone 07930 559921 or 07876 754327 for more information.
Bilton Crafty Ladies: have recently presented cheques totalling £1660 each to their 2018 charities Yorkshire Air Ambulance and Harrogate Heart Support Group.  They would like to thank everyone who has supported them throughout the year enabling them to reach these fantastic amounts.   The charities for 2019 are again Yorkshire Air Ambulance and also Speak with IT.  This is a local charity providing solutions, after NHS therapy has ended, for people whose speech has been affected, perhaps by a stroke.  They hope to see regular supporters and hopefully some new ones at the coffee morning at Bilton and Woodfield Community Library on March 30, 10am-noon when they will have babies and toddlers knitwear for sale.  Read more about this event nearer the time.
Books Galore: at Bilton and Woodfield Community Library on Woodfield Road, the same site as the school and Children's Centre.  Members can borrow books free of charge and membership is free too. There is also a good selection of second hand books and CDs for sale at just 50p each and you do not have to be a member to buy these.  The library is open Monday 1-7pm, Tuesday, Thursday and Friday 9.30am-5pm and Saturday 9.30am-1pm.