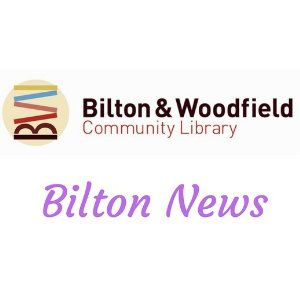 Bilton news – February 7
Weir's it gone: it is now common knowledge that the ravages of time and water have done what they have been threatening to do for several years.  Scotton Weir has been breached. This happened a few weeks ago but it was only last week that I managed to go and see it.  The level of the river is much lower now but I was pleased to find the beautiful reflections of trees were still visible and I was encouraged to see grey wagtails and dippers exploring the newly accessible tree roots, they are both early breeders and perhaps they are considering a new home there.  It will be interesting to observe how nature colonises the newly exposed muddy banks; there may be implications for bank erosion at times of flood.  New islands could be forming where previously hidden tree debris and silt is now exposed mid-stream.  In some places the water is flowing faster than it did. The river bed is changing and will continue to do so for some time yet but I am glad to be able to report that the Nidd Gorge is still gorgeous.
Bobby's walk: the family of Robert Brown, who was well known in Bilton for his bird watching and love of nature, is organising a walk on what would have been his birthday, just a year and a day after he passed away.  Close friends are invited to join the family on a walk from Bilton Cricket Club to Scotton and back.  Meet at the Cricket Club for bacon rolls on Sunday, February 10 at 9.30am.  On return there will be light refreshments.  Anyone wishing to take part, or who has questions, please email Janice_winn@btinternet.com or jblackb2303@gmail.com 
Coffee morning: on Saturday, February 9 in St John's Church Hall, 10am-noon.  Stalls include cakes, plants, books, hand-made greetings cards, raffle and tombola.  Tea/coffee and biscuits are included in the admission charge of £1. Toasted teacakes will also be served.  The event is supporting Leprosy Mission which aims to cure sufferers and also help and rehabilitate those affected by the illness.  All welcome.
Thanks for support: the organisers of the coffee mornings at St John's Church Hall would like to thank everyone who supports them in any way.  In December £460 was raised for the Children's Society and in January £530 to CMS Mission Partners.  Well done everyone.
Services at St John's:  on Sunday, February 10 Holy Communion is at 8am and 10am. There will be a parade service at St Luke's at 10.30am.  Next week morning prayer takes place on Monday, Tuesday, Wednesday and Thursday, 9-9.30am.   On Wednesday, February 13 Holy Communion is at 10.30am.
Bachelors Field: the next working party is on Sunday, February 10 when it is hoped to cut back brambles, tidy path edges and, perhaps, erect some bird boxes.  Meet at the pond, Bachelor Gardens entrance at 10am.  For further details email bachelorsfield@gmail.com
Bilton Grange URC Monday Fellowship: on Monday, February 11 at Bilton Grange United Reformed Church Anne Richards will give a talk and slide presentation entitled" The Area You Know."  This will be followed by lunch.  For further details telephone 01423 503221. The church is on the corner of Woodfield Road and Skipton Road.
Bingo: at Bilton Community Centre, 48 Bilton Lane, on Monday, February 11 at 2pm.  Admission 30p, bingo books 50 each.  Everyone is welcome to go and join in the fun.
Fitmums: every Monday at 7.15pm at Bilton Health and Wellbeing Hub, Bilton Lane.  Anyone who would like to be more active is invited to go along and try Harrogate Fitmums and Friends, a sociable and supportive running club for men and women of all abilities.  No need to be fit already, or a mum.  First three sessions free.  Email admin@fitmums.org.uk
Knox WI:  Sue Wood is to give a talk on the history of the Valley Gardens on Monday, February 11 at Dene Park Community Centre, 7.30pm.  New members and visitors welcome.  There is a small charge.
Tagg House Ladies: on Friday, February 15 at Bilton Community Centre, 2.15pm, Derry Jones, pianist at Betty's for 35 years, will give a talk entitled "My Life in Music".  Visitors welcome. Admission £1.50 includes tea and biscuits.
Bilton Men's Forum: American Canyonlands is the subject of the slide presentation by Tony Burkitt on Tuesday, February 12 at Bilton Community Centre.  Tea is served from 2pm, the speaker starts at 2.30pm.